A new state-of-the-art facility
Conveniently located in Harlem with ample public transportation, a variety of restaurants and shops nearby, and premiere cultural attractions, EastView Independent Senior Living Residence is for people ages 55 and over. Our competitive rates offer conveniences for working professionals and retirees, such as breakfast and dinner, social activities, a fully equipped fitness center, and weekly housekeeping. EastView is owned and operated by The Salvation Army, an organization that has demonstrated excellence and commitment for more than 150 years.
Recent research has found that between 80 and 90 percent of independent living consumers prefer walkable neighborhoods.
Come see for yourself
We'd like to get to know you and show you around EastView.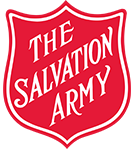 The Salvation Army Eastview Independent Senior Living Complex
2306 Third Avenue, New York, NY 10035
The Salvation Army is a nonprofit, tax-exempt charitable organization under Section 501(c)(3) of the Internal Revenue Code. Donations are tax-deductible as allowed by law. To find out more about your local Salvation Army in New York click here.
Copyright © 2020 The Salvation Army USA: Eastern Territory