At EastView, you'll experience the freedom of independent living in Manhattan while enjoying the conveniences our residence offers.
Breakfast daily in the cheery third-floor café
Dinner daily in the rooftop dining room
Sheets and towels changed weekly
Fully equipped fitness room with available exercise classes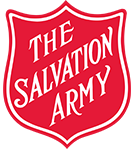 The Salvation Army Eastview Independent Senior Living Complex
2306 Third Avenue, New York, NY 10035
The Salvation Army is a nonprofit, tax-exempt charitable organization under Section 501(c)(3) of the Internal Revenue Code. Donations are tax-deductible as allowed by law. To find out more about your local Salvation Army in New York click here.
Copyright © 2020 The Salvation Army USA: Eastern Territory