Get to know this lively, historic neighborhood
Now is the time to move to East Harlem. This rapidly gentrifying neighborhood has been chosen by the New York Times as one of the city's "New Hot Neighborhoods," citing Harlem's lower-than-average housing prices, good transit options and historic architecture.
East Harlem has a proud history of welcoming newcomers. It was first populated by German, Irish, Scandinavian and Eastern European immigrants. When the Italians arrived in the 1870s, they made East Harlem the city's original Little Italy.
You'll still find remnants of that era, most notably at Patsy's Pizzeria, a neighborhood landmark that opened in 1933. In its early years it was a hangout for Frank Sinatra, Dean Martin and Tony Bennett. Later it became a popular stop for Yankees players Phil Rizzutto, Joe Dimaggio, and Yogi Berra. It has also been used as a period location in many movies.
"Everybody says 'Good Morning' in Harlem because it's true. And that's lovely."

– Marcia Gay Harden, Actress
"I don't think the arts would have been as meaningful to me if I hadn't grown up in Harlem."

– Ruby Dee, Actress
"Walkability […] is much more than a hip marketing pitch. It's linked to better health, social engagement and higher property values."

– John F. Wasik, New York Times
"The model used to be to isolate old people on cul-de-sacs backed up to a golf course. The new model just beginning to rise is for walkable urban spaces."
– Professor Christopher Leinberger, George Washington University School of Business
Area attractions:
Solomon R. Guggenheim Museum
Museum of the City of New York
El Museo del Barrio
Hunter College East Harlem Art Gallery
National Black Theatre
Julia de Burgos Cultural Center and Performance Arts Center
Elizabeth Dee Gallery
East Harlem International Film Festival
Graffiti Hall of Fame
Hush Town
Marx Brothers Playground
Union Settlement Association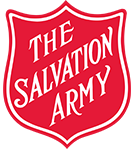 The Salvation Army Eastview Independent Senior Living Complex
2306 Third Avenue, New York, NY 10035
The Salvation Army is a nonprofit, tax-exempt charitable organization under Section 501(c)(3) of the Internal Revenue Code. Donations are tax-deductible as allowed by law. To find out more about your local Salvation Army in New York click here.
Copyright © 2020 The Salvation Army USA: Eastern Territory