We'd love to connect with you. Please feel free to call us at 212-316-6002, fax us at 212-280-0410, or fill out the form below.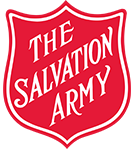 The Salvation Army Eastview Independent Senior Living Complex
2306 Third Avenue, New York, NY 10035
The Salvation Army is a nonprofit, tax-exempt charitable organization under Section 501(c)(3) of the Internal Revenue Code. Donations are tax-deductible as allowed by law. To find out more about your local Salvation Army in New York click here.
Copyright © 2020 The Salvation Army USA: Eastern Territory